Watch this product and we will notify you once it is back in stock.
Cymbalfäste, Cymbal crown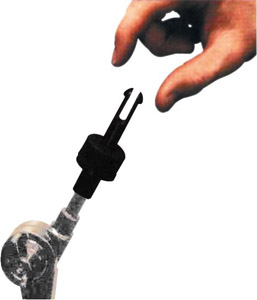 Cymbal crown skyddar och dina cymbaler och du slipper krångel med vingmuttrar.
Cymbal crown håller cymbalerna på plats utan vingmuttrar och eftersom de är tillverkade av plast behövs heller ingen cymbalhylsa för att skydda cymbalerna från "nyckelhål".
Inbyggd mjuk gummikudde.
Ingen cymbalhylsa behövs.
Ingen vingmutter behövs.
Ingen risk för metall mot metall.
Snabb montering/nedmontering av cymbaler.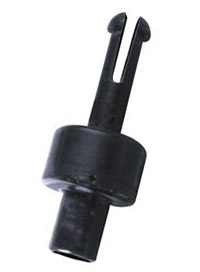 For anyone with doubts about the Cymbal Crown, I have to say "Buy some, you won´t be sorry!" I have been using them for more than a year now both on stage and in the studio, and they are all that! Makes set up and teardown of cymbals quick and easy, lets them ring out, and eliminates the squeaks and clicks of metal on metal in the studio! Great product!
Hicks - Lafayette, IN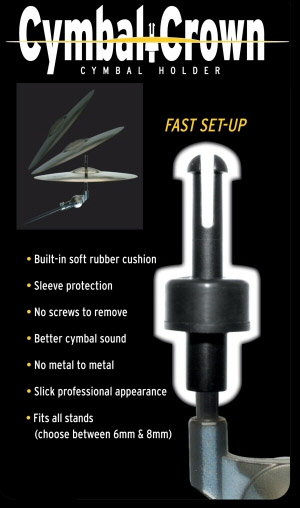 Shop now. Pay in July.
Secure payments
30 days return policy
Price match