Antonio Sanchez - The Master Series
Watch this product and we will notify you once it is back in stock.
Antonio Sanchez - The Master Series

The master Series: Antonio Sanchez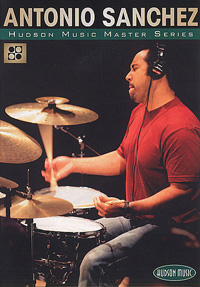 In an intimate master-class setting, Antonio Sanchez displays his extraordinary musical skills in the context of challenging songs and incredible solo segments.
Performing both on his smaller traditional jazz set, and the larger kit that he uses with the pat Metheny Group, he presents musical concepts, exercises and suggestions for developing musician ship that apply to serious drum students of all levels.
Playing selections from the Pat Metheny Group, along with compositions by Chick Corea and Antonio himself, Sanchez covers technical, musical and philosophical points that apply to drummers of all styles.

Se filmklipp: Hudson music

Pay as you like
Secure payments
30 days return policy
Price match