John Riley - The Master Drummer
Watch this product and we will notify you once it is back in stock.
John Riley - The Master Drummer
John Riley's The Master Drummer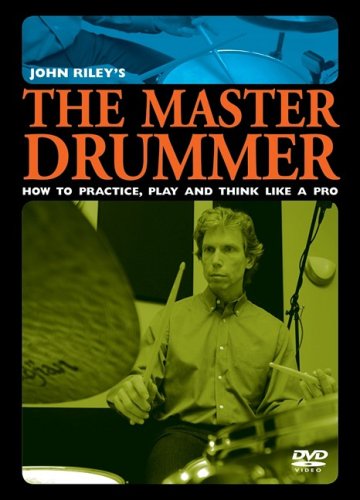 The Master Drummer is based on over 40 years of observing and studying the master players.

Throughout this DVD, renowned player, author, and teacher John Riley defines and explores the four key musical components drummers must develop in order to play at the highest level. John's insightful approach will help any drummer grow, regardless of level or style, and will lead to positive results in the achievement of one's musical goals.

Reviews
Product review
Based on 1 ratings.
Den här filmen är ett måste för den som vill ge sig in i Jazz myllan. Han tar upp en mängd med övningar som ger en bra jazzindependence. Riley tar upp även saker som solo med question och answare, period form...mm mm mm.... i mitt tycke så skulle alla som är intresserad av trumspel ha denna film hemma

Pay as you like
Secure payments
30 days return policy
Price match