Watch this product and we will notify you once it is back in stock.
Drumset For Beginners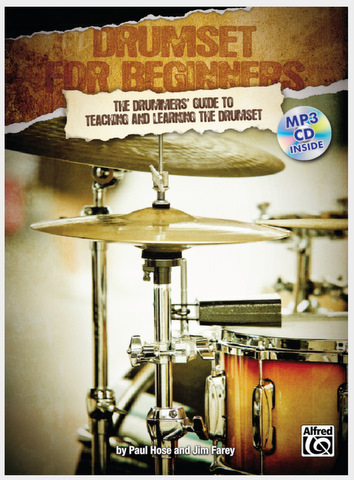 A new innovative method that is both a practical approach to playing the drumset and the starting point for the understanding of style and genre.
Students start their first lesson by playing a basic hook beat, but then quickly progress to fills, syncopation, swing and shuffle, before examining the essential ingredients for all the main styles every professional drummer needs to understand. Each chapter includes unique follow-on publication advice, so students who have a particular interest in a style can further their development.
Exciting and innovative
Drumset for Beginners is an exciting and innovative approach to teaching and learning how to play drums. Even while learning the basics, students are given room to express themselves through the application of essential structural and technical devices. The book then takes a journey through all the styles that are the cornerstone of any drummer's technique, offering a wide array of supplementary materials that point the student towards further study once the basics have been mastered. The included MP3 CD will give the student direct inspiration, and the play-along tracks are excellent as goal and progress indicators for students and teachers. PAKETK2
| | |
| --- | --- |
| Språk: | Engelska |
| Förlag: | Alfred Publishing |
Shop now. Pay in July.
Secure payments
30 days return policy
Price match